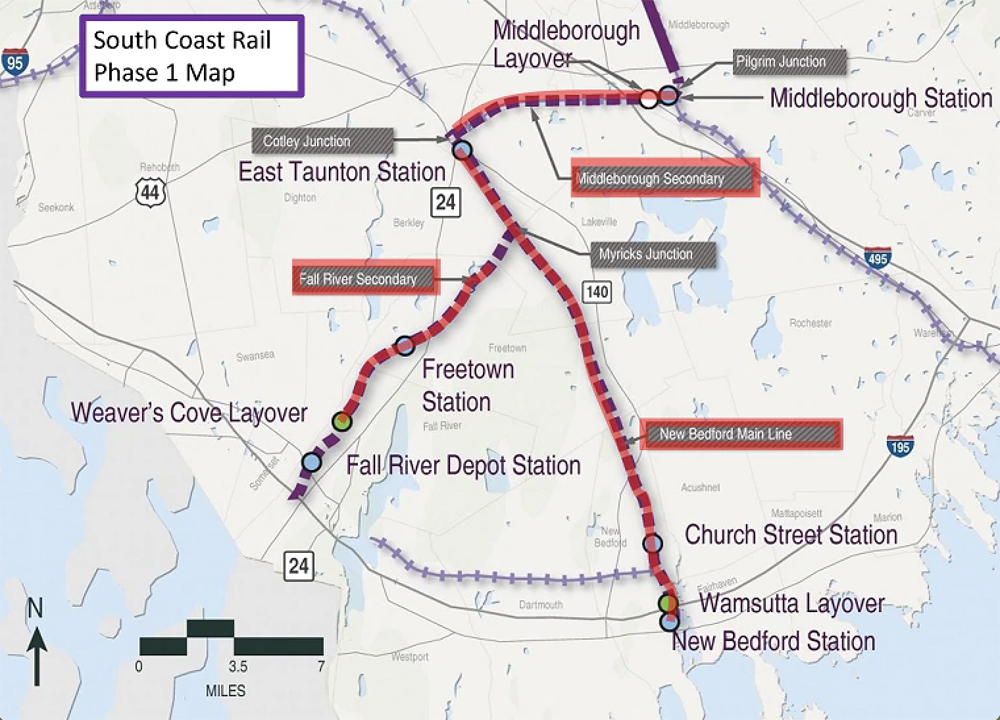 BOSTON — Voters in the communities of New Bedford and Fall River, Mass., have voted to join the Massachusetts Bay Transportation Authority, clearing the way for operation of South Coast Rail commuter service, which is expected to begin in 2023.
Boston.com reports those two communities and Taunton, Mass., are the only major cities within 50 miles of Boston that do not currently have commuter rail access to the city. Work on the South Coast Rail project, which extends the existing Middleborough/Lakeville Line, began in 2019, but state law requires any city or two to receive voter approval by Jan. 1 of the year service is set to begin. In New Bedford, 80.43% of voters were in favor; in Fall River, the figure was 78%.
Also in Massachusetts, voters narrowly passed Question 1, the so-called "millionaires tax" ballot initiative to increase funding for transportation and education. The Boston Globe reports the result was not called until Wednesday afternoon, with 52% in favor. It will see a 4% increase in state income tax for those earning $1 million or more per year on top of the current state income tax rate of 5%. The increase is estimated to affect about 20,000 people; the state estimates it will raise an additional $1.2 billion annually.