Former Guilford and Pan Am president Dave Fink dies at 86
| October 14, 2022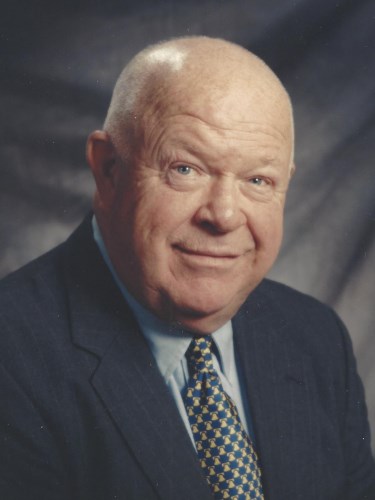 David "Dave" A. Fink, who shaped New England railroading as president of Guilford Transportation Industries, died on Oct. 11 after a period of declining health.
Fink, 86, began his railroad career as a clerk for the Pennsylvania Railroad and later worked for Penn Central. The fourth-generation railroader teamed up with Timothy Mellon to buy the Maine Central in 1981 and the Boston & Maine in 1983 under the Guilford Transportation banner. Guilford acquired the Delaware & Hudson in 1984, but cast it off into bankruptcy in 1988.
Guilford Rail System was rebranded as Pan Am in 2006. Despite the long-term decline of Maine's paper and forest product industries, as well as manufacturing across New England, Guilford and Pan Am managed to turn a profit every year. Pan Am was acquired by CSX Transportation this year.
A Philadelphia native, Fink attended the University of Pennsylvania and served in the Marines and in the U.S. Army in France.
Fink co-founded Perma Treat Corp., a railroad tie company based in Connecticut, and served as president of Pan American World Airways, Boston and Maine Airways, and Pan Am Systems.
Fink is survived by his wife of 63 years, Alecia "Ditty" (Carroll) Fink; a son, former Pan Am President David Fink and his wife Linda of North Hampton, N.H.; a daughter, Susan Kingman and her husband Philip of Concord, Mass., and grandchildren Hillary Fink, Andrew Fink, Jackson Kingman and Catherine Kingman.
A memorial service is scheduled for Oct. 21 in Milford, N.H.