CEO says railroad is willing to sell its share of Pan Am Southern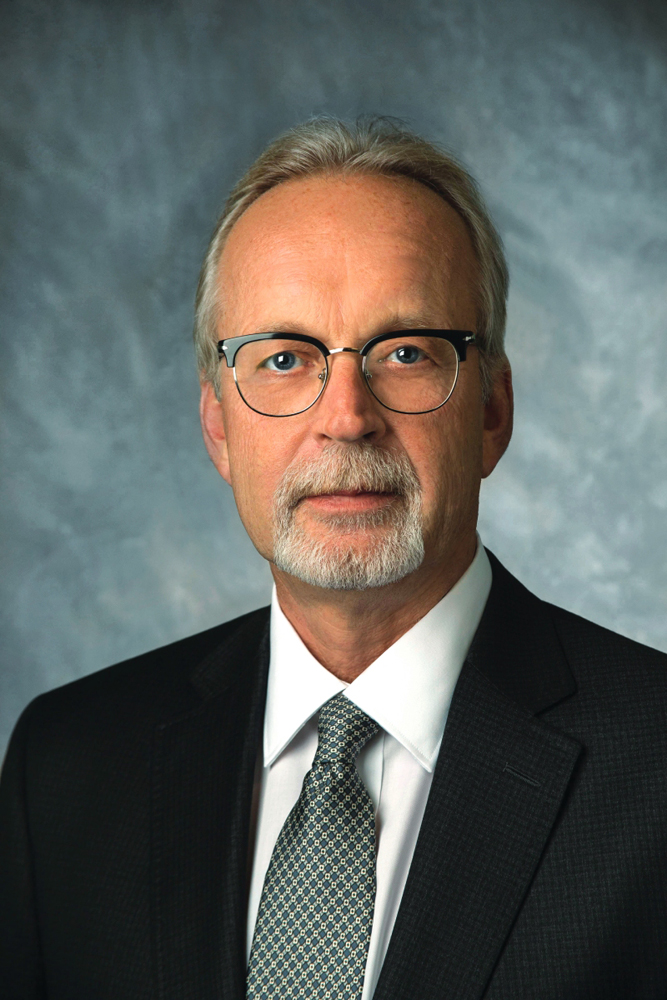 CHICAGO — CSX Transportation is willing to part with its stake in Pan Am Southern if that would alleviate competitive concerns surrounding its proposed acquisition of New England regional Pan Am Railways.
"It was our position from day one, if they wanted us to step out of the Pan Am Southern, we were glad to step out of the Pan Am Southern," CSX CEO Jim Foote told the North American Rail Shippers conference on Thursday. "It was our partner in that initiative that thought we should do it this way."
The Pan Am Southern — which provides Norfolk Southern with access to the Boston area — is a joint venture between Pan Am Railways and NS.
Under a deal worked out with NS in exchange for its support of the Pan Am acquisition, CSX would step into Pan Am Railways' shoes in the Pan Am Southern, which includes the former Boston & Maine west of Ayer, Mass., as well as the north-south route along the Connecticut River in Vermont, Massachusetts, and Connecticut.
Genesee & Wyoming subsidiary Berkshire & Eastern will serve as a neutral operator of Pan Am Southern.
The Justice Department, Canadian Pacific, and Vermont officials have raised competitive concerns about the Pan Am Southern arrangement. Justice and CP say it's anti-competitive for CSX, the dominant freight railroad in New England, to have a 50% stake in its rival's route to New England.
CP agreed, and has questioned whether the shift of NS intermodal and automotive traffic to new trackage rights on CSX's parallel Boston & Albany route would reduce NS's incentive to support the viability of the former B&M route through Hoosac Tunnel.
CP opposition baffles CEO
CP also contends CSX over the long term would route its single-line traffic away from Pan Am Southern and onto the B&A, which would significantly diminish the viability of the former B&M main line that carries CP interchange traffic to and from the heart of New England.
Foote was perplexed about why CP wants to continue to run its New England traffic through the Hoosac Tunnel, which he noted has clearance restrictions and cannot accommodate double-stack intermodal traffic. CP does not route intermodal trains via interchange with Pan Am.
"We've got a super deluxe double-stack railroad, but they don't like it for some reason," Foote says of CSX's B&A. "So they want to go through the Hoosac, we'll send them through the Hoosac."
Vermont Rail System and the state agency that owns the short line's trackage in the Green Mountain State say the CSX-Pan Am merger flunks the board's public interest test because it would harm the state's rail shippers by reducing competition.
G&W's New England Central already is a significant player by operating the former Central Vermont main line, Vermont Rail System says, and having the Berkshire & Eastern operate Pan Am Southern would give G&W railroads "a near monopoly on interchange with VRS."
CSX expects to resolve issues related to Pan Am Southern. "We're trying to work through some of the hurdles associated with G&W," Foote says. "And I firmly believe that we'll be able to do that."
Amtrak will benefit, Foote says
Foote notes that CSX's acquisition of Pan Am Railways has significant shipper support in New England, as well as the backing of many members of the region's congressional delegation and the Northern New England Passenger Authority that sponsors Amtrak Downeaster service between Boston and Maine.
They know, Foote says, that CSX will be able to create a more viable freight rail network for the region by improving Pan Am's trackage and service.
Amtrak has asked federal regulators to place conditions on CSX's acquisition of Pan Am so that current and future passenger service will be protected. In a filing with the Surface Transportation Board, Amtrak claimed that CSX has obstructed proposed expansions of passenger service, including on the Gulf Coast.
But Foote says CSX is not standing in the way of Amtrak, and that service will be better with CSX in control of Pan Am. "I don't know how an Amtrak commuter train between New Orleans and Mobile, Ala., somehow got mixed up in the Pan Am case," Foote quipped. "But who knows about that. I just work here."
CSX hosts more Amtrak trains than any other freight railroad, Foote says, and has improved on-time performance for passenger trains since he became chief executive in late 2017.