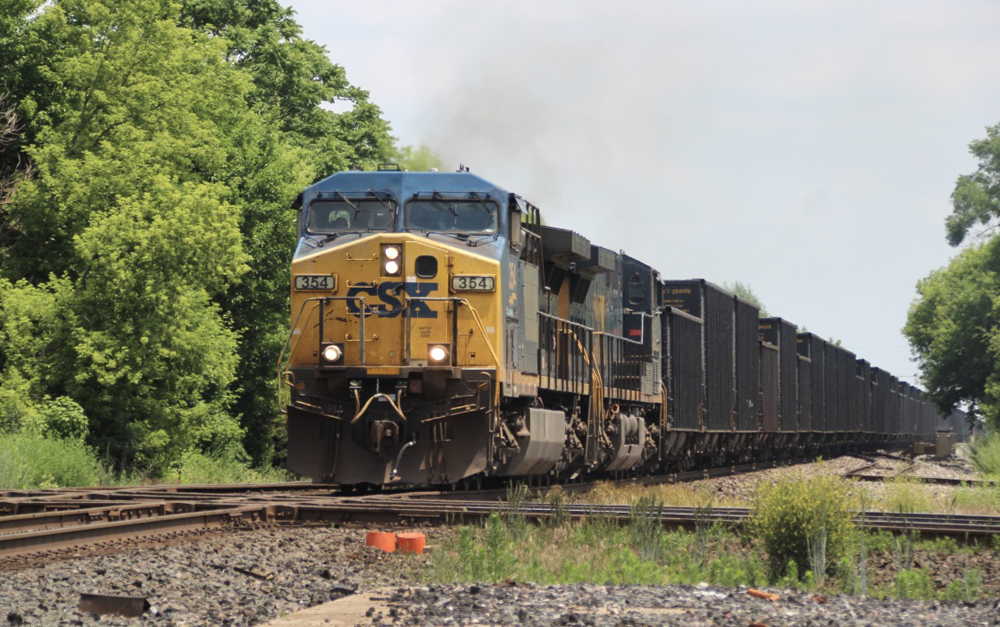 JACKSONVILLE, Fla. — CSX Transportation's profits and revenue grew in the fourth quarter but the railroad could have moved more freight if not for the ongoing train crew shortage related to the tight labor market and pandemic infections and quarantines.
"We are putting the resources in place to deliver a high-quality service product," CEO Jim Foote said Thursday afternoon on the railroad's earnings call.
The number of conductor trainees doubled in the fourth quarter, and 150 trainees moved into active service — a number that should more than double to 350 new conductors in the first three months of 2022, says Jamie Boychuk, executive vice president of operations.
But the number of new hires has been more than offset by rising COVID-19 infections and quarantines, which are near prior peak levels of more than 300 active cases. CSX will continue hiring conductors to cover for attrition in the ranks as well as anticipated volume growth this year.
Service has been affected by the crew shortages but remained at similar levels when compared to the third quarter. Compared to a year ago, fourth-quarter trip plan compliance declined four points to 71% for carload traffic, while intermodal on-time performance improved four points to 88%. On time train departures fell 13%, to 72%, while on-time train arrivals dipped to 65%, a four-point decline.
"For us to really get this service product where we're arriving on the hour, as we continue to commit to, it really comes down to people," Boychuk says.
CSX expects traffic volume to gain steam this year — and grow faster than the economy — as automotive production recovers from the computer-chip shortage and there's strong demand in most traffic segments, including coal.
The railroad will increase capital spending this year to $2 billion, up $200 million from last year. Included in the spending: New and extended sidings, particularly on the former Louisville & Nashville routes where traffic growth has been strongest.
For the fourth quarter, CSX's operating income rose 12%, to $1.36 billion, as revenue increased 21%, to $3.4 billion. Traffic volume dipped by 2%. Earnings per share grew 27%, to 42 cents. The operating ratio rose 3.1 points, to 60.1%, largely due to the impact of trucking company Quality Carriers and higher fuel prices.
For the year, CSX's operating income increased 28%, to $5.6 billion, as revenue grew 18%, to $12.5 billion. Total volume was up 6% compared to 2020. Earnings per share surged 40%, to $1.68.