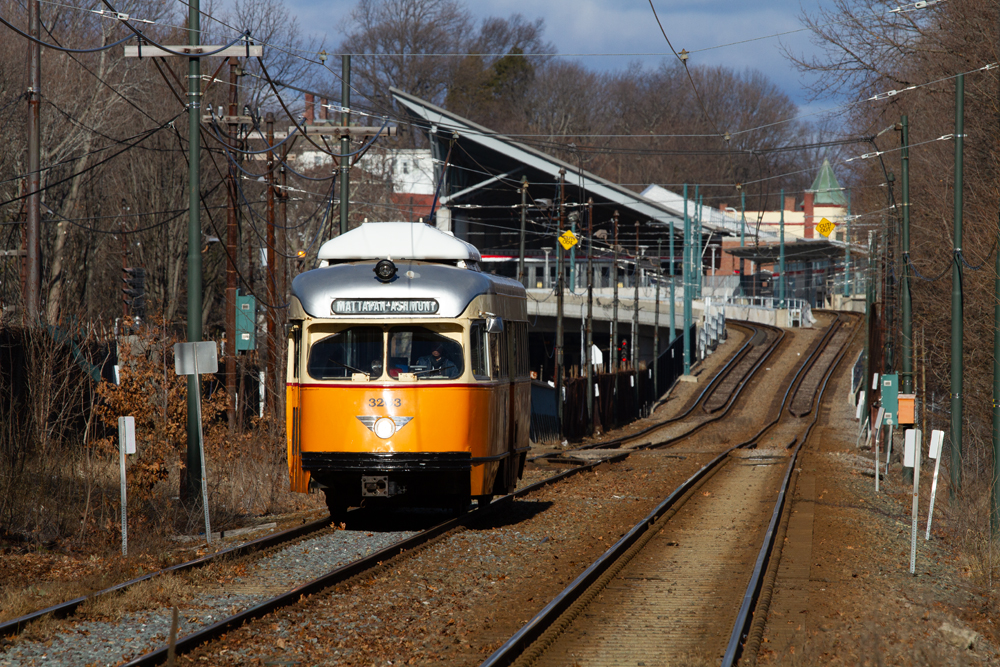 MBTA trolley refurbishment falls further behind schedule
January 4, 2022
First car, originally expected to be complete in 2019, could be done this winter
BOSTON — A project to refurbish 1940s-vintage PCC trolley cars used on one Massachusetts Bay Transportation Authority line is more than two years behind schedule, with the first of the cars now expected to be in service by the end of the winter, the Boston Globe reports.
Eight cars are being updated in a $7.9 million project for use on the 2.6-mile, eight-station Mattapan line, which connects to the subway Red Line and 20 bus routes. The first was originally supposed to be in service in August 2019, and more recently was projected to be in operation before the end of 2021.
But the MBTA's chief engineer, Erik Stoothoff, said work on the first car has faced issues ranging from COVID-19 delays to removal of lead paint and mis-sized parts. Cars were also found to have more corrosion and damage than anticipated.
He told the Globe he is hopeful subsequent cars will be refurbished more quickly: "Ideally, as we go through, the learning curve should be shortened."