Influential congressman opposes CSX acquisition of Pan Am Railways
| July 21, 2021
Rep. Richard Neal cites potential harm to commuter, passenger service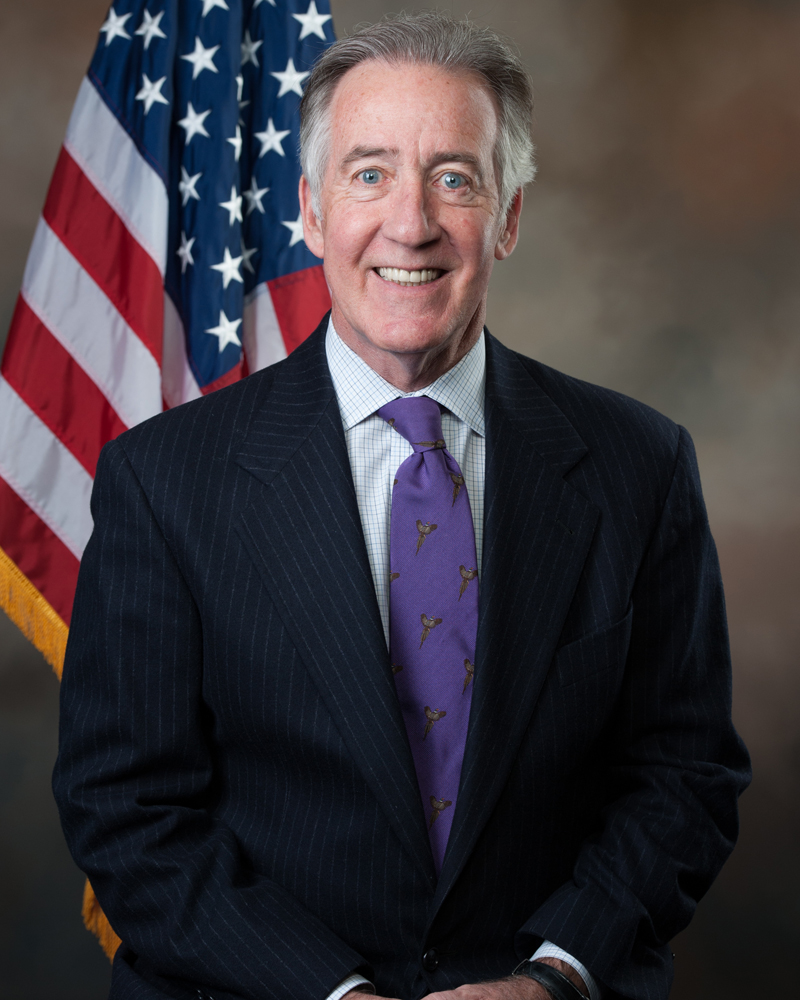 WASHINGTON — U.S. Rep. Richard Neal, chairman of the powerful House Ways and Means Committee, has told federal regulators that he opposes CSX Transportation's proposed acquisition of New England regional Pan Am Railways.
"Considering the repercussions that would result from CSX Transportation's purchase of Pan Am Railways and its impact on my district, along with my previous experience in attempting to work with CSX, I believe it is in the best interest of the greater New England region to oppose this acquisition," Neal wrote in a July 9 letter to the Surface Transportation Board.
Neal (D-Springfield, Mass.) said he was concerned the merger would affect commuter and passenger service in Boston and western Massachusetts. In particular, he said the merger might disrupt passenger service and result in reduced maintenance on the so-called Knowledge Corridor route between Springfield and the Vermont border.
But the Knowledge Corridor — the former Boston & Maine north of Springfield — is state-owned, with maintenance funded by the Massachusetts Department of Transportation and performed by Pan Am Southern.
Freight service over the line is of little consequence. Pan Am Southern currently operates just two weekly road freights over the route — a southbound on Mondays and a northbound on Fridays between East Deerfield Yard and Plainville, Conn. — plus a local out of East Deerfield Yard. Operations would remain the same after the merger, when Genesee & Wyoming's Berkshire & Eastern would begin operating Pan Am Southern, a joint venture between Norfolk Southern and Pan Am Railways.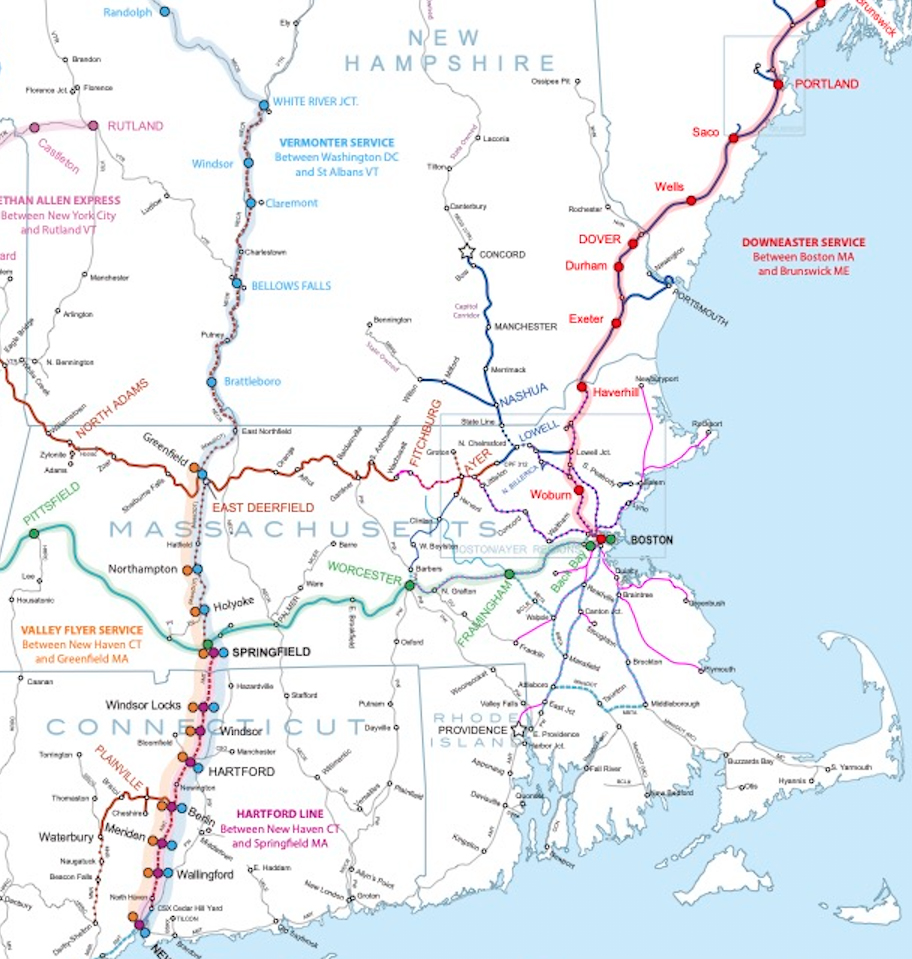 The route hosts Amtrak's Vermonter and up to four Valley Flyer trains between the Northeast Corridor at New Haven, Conn., and Greenfield, with stops in Springfield, Holyoke, and Northampton, Mass. Full Valley Flyer service is scheduled to resume on Monday after being curtailed last year during the pandemic.
"MassDOT has made substantial investments on this line and its passenger service, services that my constituents frequent throughout the year," Neal wrote. "With a new operator overseeing the Knowledge Corridor, the threat of compromised services and a decrease in spending to maintain and improve the line is daunting."
Neal was instrumental in the revival of Springfield Union Station, which reopened in 2017 after a $95 million redevelopment project. It had been vacant since the early 1970s.
Neal also raised environmental concerns about increased freight traffic along the Wachusett Reservoir, one of the Boston area's drinking water supplies. Norfolk Southern's pair of daily intermodal and automotive trains that operate to and from a terminal in Ayer, Mass., via the former B&M main line via Hoosac Tunnel, will shift to a faster and full-clearance route via new trackage rights over CSX's former Boston & Albany route via Worcester, Mass.
"With an increase in activity over the reservoir, air pollutants serve as a major threat to this fresh water supply," Neal wrote.
Neal also said CSX has turned a deaf ear to his concerns.
"As Representative of the First District, I have expressed a number of concerns with CSX Transportation relative to rail operations in my district and throughout the region. Unfortunately, CSX has been unresponsive to my many requests, something that is of grave concern to me as they seek to expand operations in my district," he wrote.
CSX Defends Record in New England
CSX says it has attempted to address Neal's concerns.
"We have worked with Chairman Neal to resolve various issues within his district and have continued to engage with his staff throughout the application process," CSX spokeswoman Cindy Schild says.
"CSX has a long history of working with the commonwealth to improve and implement new service," Schild says. "Most recently, CSX has helped to advance infrastructure improvements to the Springfield passenger rail station, sold to MassDOT a line between Framingham and Mansfield for potential passenger service, facilitated the introduction of a pilot passenger service from Foxborough to Boston, supported the implementation of new Amtrak service to Greenfield, accommodated a new route for Amtrak's Vermonter service travelling over a CSXT-controlled diamond in Springfield, and accommodated MBTA trains that needed re-routing for several weeks on CSXT lines to allow MBTA to perform work for the MBTA Green Line extension."
CSX has told federal regulators it is committed to maintaining or improving service along the Pan Am network while increasing investments in the railroad's physical plant.
"As for the Knowledge Corridor, G&W explained in its July 1 filing that B&E replacing Springfield Terminal as contract operator of the Pan Am Southern lines — including the Knowledge Corridor — will have a positive impact on passenger and commuter operations over those lines," Schild says.
In its regulatory filing, G&W noted that the Vermonter – which it hosts over 237 miles of its New England Central Railroad – posted an 88% on-time record over the past three years, with most of the delays related to weather.
The Biden administration earlier this month encouraged the STB to consider the impact freight railroad mergers might have on passenger and commuter operations.
Neal's office did not respond to a request for comment.