Welcome To NewEnglandRailroading.com
We are a website that covers the six New England States Of Maine, New Hampshire, Vermont, Massachusetts, Connecticut, Rhode Island. We have so much to share and for you to learn about the New England Railroad Industry.
New England Railroading.com News Wire
NEWS BREAKING>>>>
Edaville Railway Is Up For Sale … Again
ATTENTION!
*TRAINS MAGAZINE has An Awesome Story on The Boston South Station in the April 2022 issue …. Be sure to pick one up at the nearby book store!
*NewEnglandRailroading.com has added a New Guest Book .. please sign our guestbook…. Thank you
**** Our Feature Story *****
Old Colony and Newport Railway Vandalism
'Just sickening': Middletown police investigating vandalism to Old Colony railway cars
MIDDLETOWN — Jack Doyle said it's ironic how a nonprofit that operated Christmas-themed train rides for children is now entangled in an alleged vandalism case this holiday season.
"People stop me in the supermarket and say, 'Oh man, those trains you guys used to run at Christmas, that was the best time. My kids still talk about that ride.' So there's a tremendous irony in the fact that we were part of that wonderful Christmas experience for so many people and yet have this happen at this time of the year," Doyle, of Newport, told The Daily News in a phone call Monday.
More:FBI data show violent crime uptick in Newport County, but take a closer look at the numbers
Doyle was part of the original group of volunteers in 1979 who formed the Old Colony and Newport Railway, which was active until 2015, and responsible for educational trips for children, family-centric tours and the hugely popular Christmas-themed train events.
More:Examining why Newport has such a large police department
Two historic Old Colony rail cars and a locomotive, owned by John Pratt of Massachusetts, located on Burma Road were vandalized on Dec. 13, according to reports from Doyle, Pratt, and Chris Adams with Advanced Surveillance Technologies in Westerly, who was tapped to install security cameras at that location after two prior incidents of vandalism.
"I can confirm that the Middletown Police Department is actively investigating a vandalism to an Old Colony rail car at that location," Middletown Police Capt. Michael Faria said in an email Monday in response a The Daily News inquiry of vandalism.
Faria declined to provide further details, citing an ongoing investigation, but said detectives had "made significant progress in the case."
Adams, in a phone conversation Monday, said video footage shows "about six to 10 youths — I don't know if they're juveniles or adults — but they're all depicted pretty vividly on video."
GOFUNDME: https://www.gofundme…f/old-colony…
WPRI (Rhode Island Tv Station Story)
Upcoming Event
Page Updated on 3/9/2022 @10:08am
Model Railroading News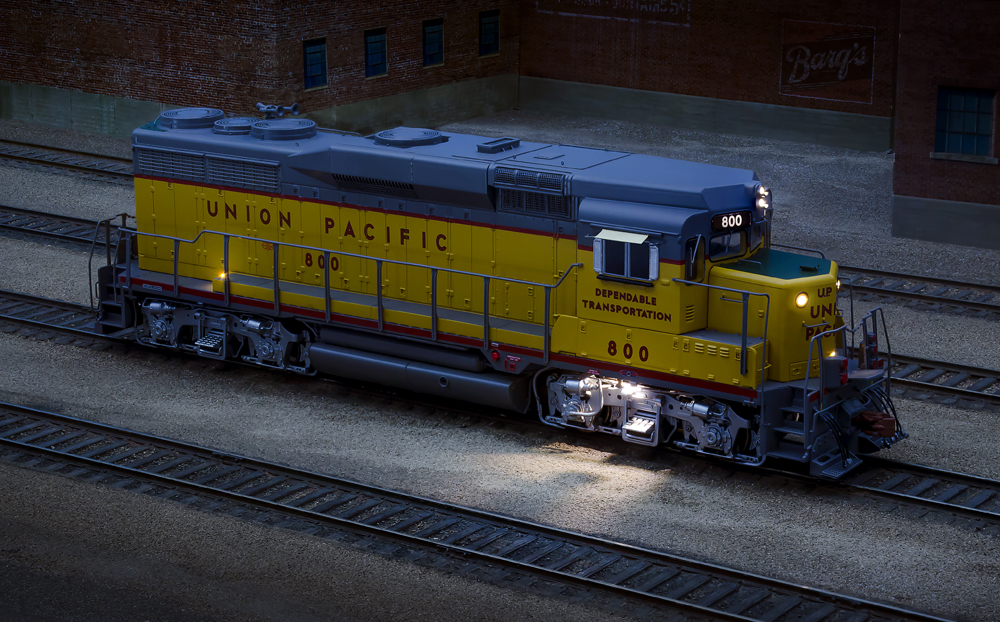 ScaleTrains HO GP30 debuts — ScaleTrains.com made a splash at the Amherst Railway Society Railroad Hobby Show on Saturday, January 29. The company unveiled its new HO scale Rivet Counter line Electro-Motive Division GP30 diesel locomotive. The initial run, scheduled for release this fall, will feature six road names with multiple paint variations, including Union Pacific B units and CSX "RDMT" slugs.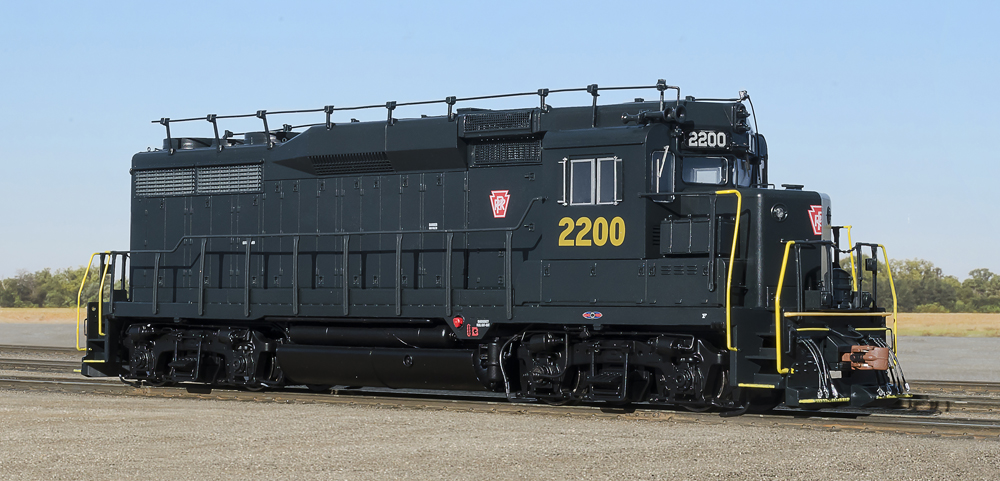 Road names will include Chicago & North Western (Original Yellow and Original Yellow repaint), CSX (RDMT slug/stealth), Denver & Rio Grande Western (billboard and Flying Grande lettering), Norfolk & Western (Pevler Blue), Pennsylvania Railroad (Brunswick Green), and Union Pacific (as-delivered A unit, as-delivered B unit [freight and passenger], and no. 844 [Nevada State Railroad Museum edition with ditch lights]).
Features on the newly tooled model will include a detailed cab interior with a separate floor, rear wall, seats, and control stand; light-emitting-diode lighting (directional headlights, illuminated number boxes, ground lights, walkway lights, tri-color class lights, red marker lights, beacons, strobe lights, and ditch lights, all as appropriate); era-specific treadplate patterns; five inertial filter compartment variations; five dynamic brake hatches, including extended range; and three variations of radiator intake grills.
Additional features will include a Phase I cab with equal lengths on both sides, a Phase II cab with increased length on fireman's side to accommodate an additional seat, Norfolk & Western and Southern Railway high, short hoods with appropriate details, underbody frame rail with separate plumbing, and Blomberg B trucks with four different bearing housing styles. The GP30 has a minimum radius of 18 inches and a recommended radius of 22 inches.
Direct-current models with a 21-pin connector will be priced at $194.99. Versions with a dual-mode ESU LokSound sound decoder with Full Throttle, two cube-type speakers, and ESU PowerPack with two super capacitors will sell for $289.99.
Website News
1/29/22 – Please sign our new guest book on main menu above
1/30/22 – Front Page Redesigned
2/15/22 – New Photos Added to Photo Album